Li Jingliang's pre-tournament bullishness and overconfidence, odds have long hinted at the end
In the early morning hours of October 31, Beijing, the Ultimate Fighting Championship UFC 267 took place at Abu Dhabi Fighting Island in the United Arab Emirates, with Chinese mixed martial arts star "Bloodsucker" Li Jingliang making his 15th UFC appearance against Swedish-born Russian Kanzat Chimayev. The fight turned out to be a one-sided affair, as Li Jingliang was pinned by his opponent in the opening round, and he was unable to even fight back in the ground, and was eventually submitted by guillotine choke at 3:16 of the first round. In the last moment, Li Jingliang was not even able to react, and was directly fainted by the naked choke, fortunately the referee stopped the fight in time.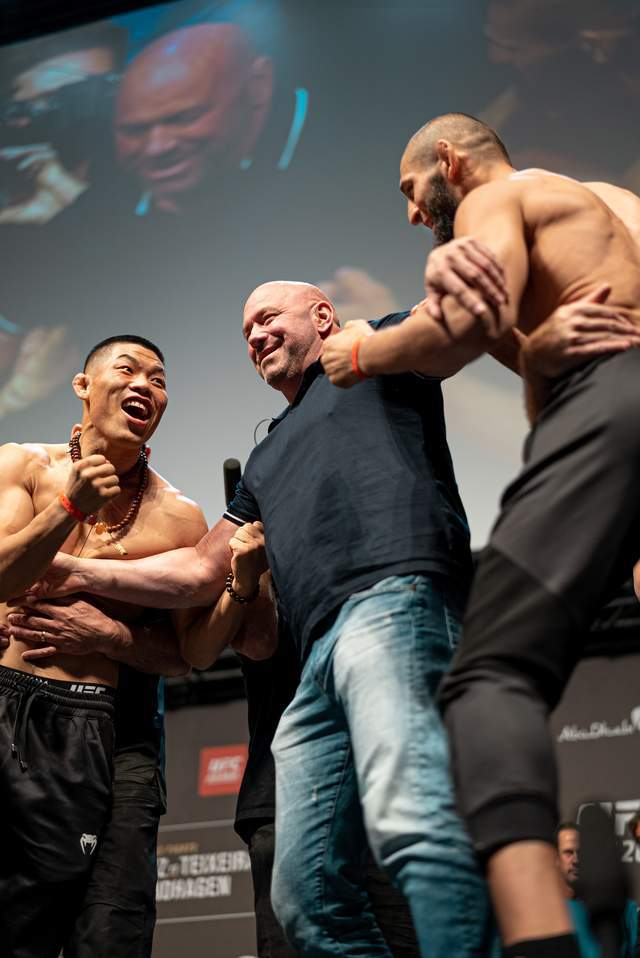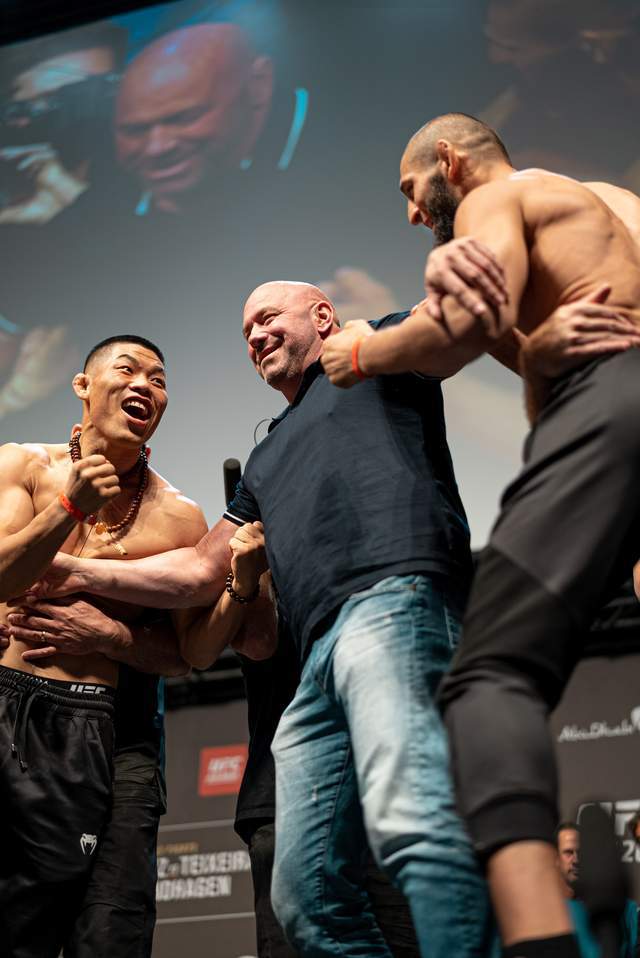 In the ring, this matchup between Li Jingliang and Chimayev is extremely hyped up in China. As the number one male fighter in China today, Li Jingliang is desperate to make his mark in the UFC and replicate Zhang Weili's achievements in the women's division. Li Jingliang has been fighting in the UFC since 2014 and has fought 14 fights so far, with a record of 10 wins and 4 losses. Most recently, he defeated Argentinean Santiago Penzinibbio by first-round KO in January of this year to move up to No. 11 in the welterweight division. The fight with "Wolf King" Chimayev is seen as another key matchup for Li Jingliang to move to the top of the division, as the latter has an impressive unbeaten record of 9 wins and 9 submissions.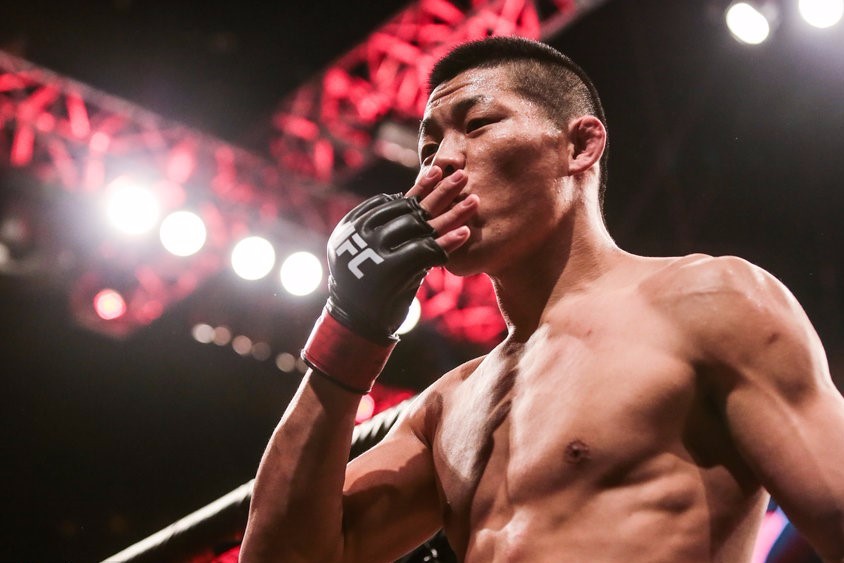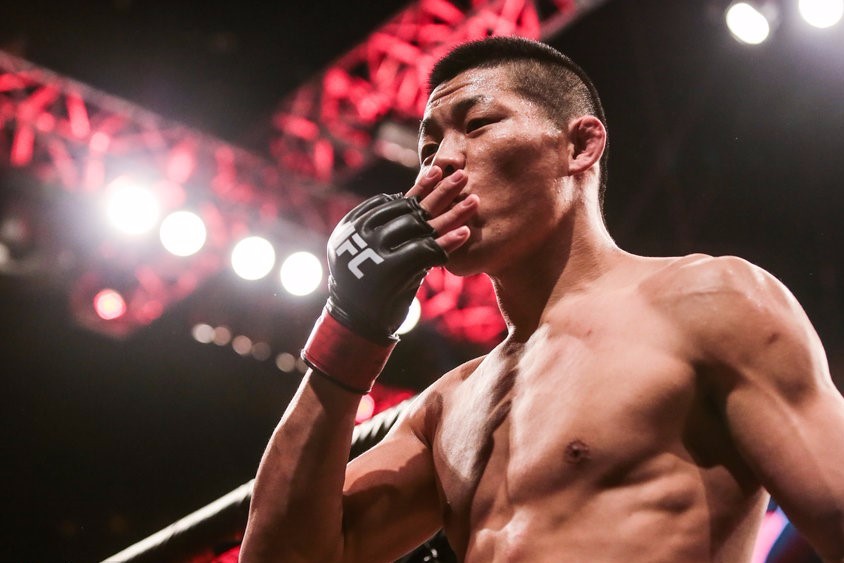 In order to prepare for this match, Li Jingliang prepared for a long time, from home to Abu Dhabi, he and his team did a lot of preparation work, and even before the match on the major domestic platforms is to engage in a big sound campaign. Before the match, Li Jingliang and Chimayev's appearance to the weighing session, are presented incompatible, saber-rattling sense of gunpowder. The war of words between each other, is a moment did not stop. The domestic fans and supporters of Li Jingliang also believe that he can create a miracle again and continue the KO momentum of the last match. However, the pre-match odds on the match between the two seemed extremely unfriendly to Li Jingliang, with the rare high odds of +425, which was basically a one-sided downer on him, and he could only expect a miracle if he wanted to win.
In fact, from the very beginning of the match between the two, Li Jingliang lost the initiative and was struck by his opponent's sudden attack straddle tactics, and was caught in a vicious battle on the ground, he looked quite passive, not only failed to even make a counter move, he was soon given an excellent opportunity to get a naked choke from behind by Chimayev, with successive back guillotines, locking him with a painful expression and not even much of a reaction move. Some say Li Jingliang did not concede defeat even at the last moment, in fact, it would be more accurate to say that he was unconscious, and fortunately, the referee terminated the match in time to avoid a greater danger from happening.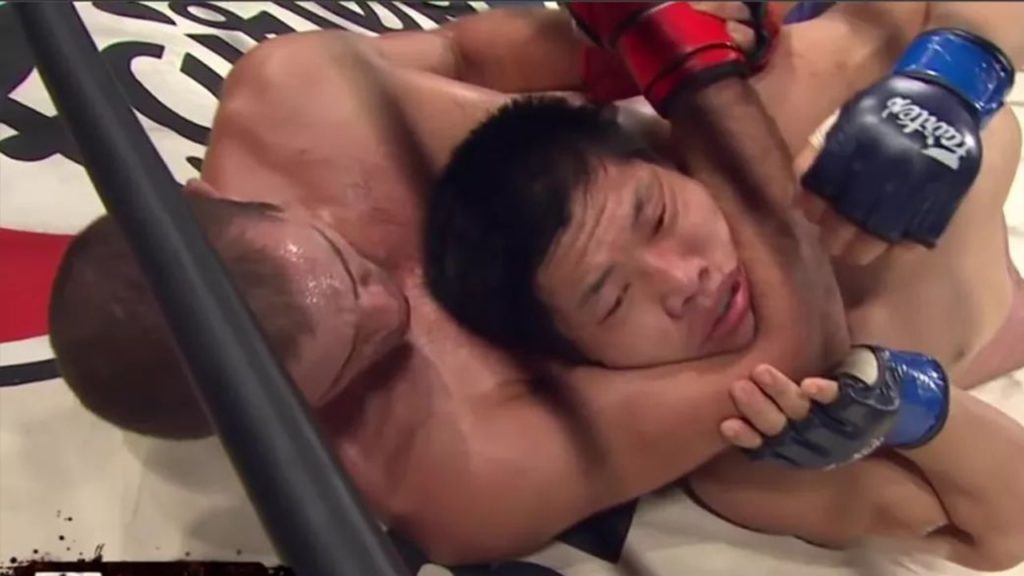 For Li Jingliang's courage and determination to challenge a strong opponent is indeed admirable, and Chinese fighting power needs such momentum and courage. But looking at the match between Li Jingliang and Chimayev, it was not a class matchup at all, and could even be described as a one-sided crushing. The over-inflated self-confidence and screaming bravado before the match, in retrospect, looks more like overconfidence and lack of self-awareness. In fact, before Li Jingliang, another Chinese player, Hu Yaozong, suffered a third straight defeat when he was submitted by his opponent's arm triangle choke in his third individual match. In recent years, as more and more Chinese fighters join the UFC to open their fighting careers, but most of them have become a sidekick, losing more than winning less, and there is still a long way to go to build a real fighting Chinese power, compared to confidence and arrogance, but also the need to fight iron hard, strength is the king, not to see who mouth hard!