Zheng Shuang was blocked due to the surrogacy and abandonment incident, and PRADA became a victim. Choosing a brand spokesperson is actually a gamble
In the first year of 2021, there will be a shocking phenomenon in the entertainment circle. Zheng Shuang was pushed to the forefront of public opinion because of surrogacy and abandonment.
In a few days, the Zheng Shuang surrogacy and abandonment incident occupied the top of every popular social platform. Not only that, the major media also criticized and blocked it. The famous luxury brand PRADA, which has just been awarded the endorsement contract by Zheng Shuang, also chose Zheng Shuang as its spokesperson, causing the stock to drop to a freezing point.
A few days ago, we might be naive to think that Zheng Shuang just broke up again. We didn't know that Ms. Zheng was actually divorced until his ex-boyfriend (actually his ex-husband) broke out.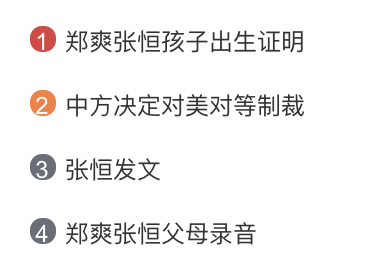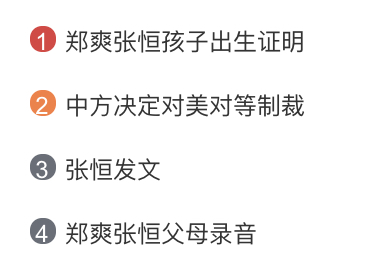 On the afternoon of January 18, 2021, Zheng Shuang's ex-boyfriend (actually his ex-husband) posted on his Weibo picture that he had been slandered and slandered. It's not enough to stay in the United States and not return to China. Loan usury, fraud, debt evasion, and absconding with money... but because I must stay in the United States to "take care and protect two young and innocent lives." I saw Zhang Heng in the photo with the picture holding a child on his chest and a child in his hand.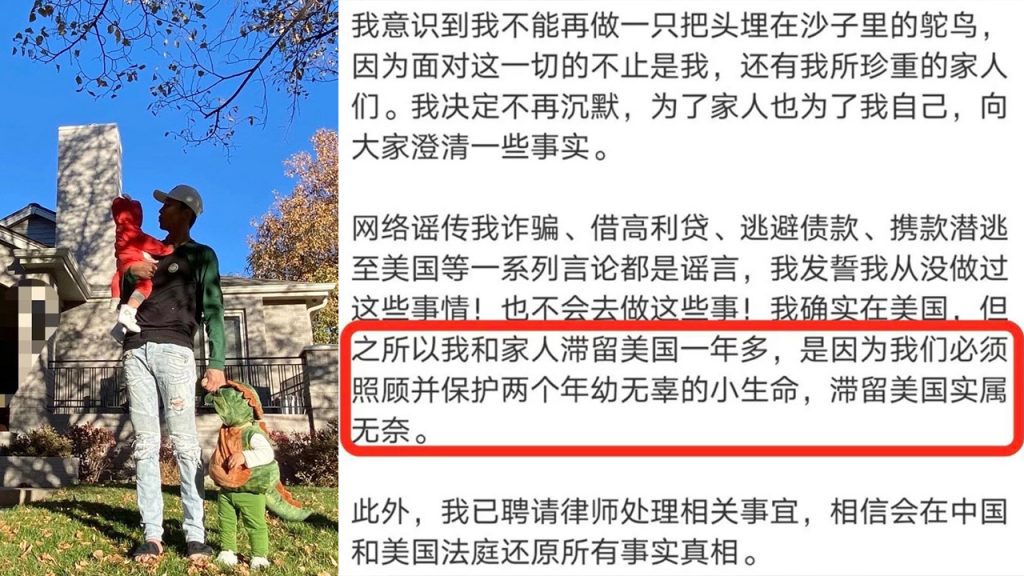 For a moment, everyone was confused. Zhang Heng has a baby? Or two children? twin? Dragon and Phoenix? Who was the baby born with?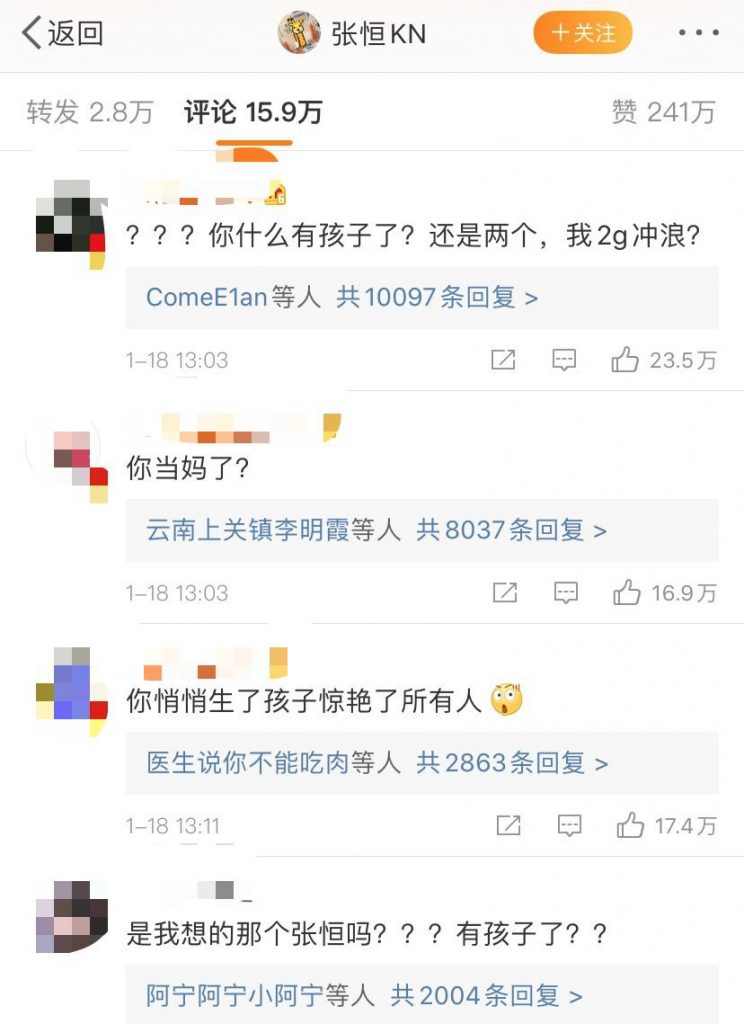 When the people who eat melons are still in confusion, trying their best to guess and use their imagination, another shocking melon is exposed.
Zhang Heng's friend provided two birth certificates of the children. It says the birth dates of the two children. The birth dates of these two children: December 19, 2019 and January 4, 2020. Not only that, the father column above reads: Heng Zhang, and the mother column reads: Shuang Zheng. What? Shuang Zheng? Isn't this Zhang Heng's ex-girlfriend (actually ex-wife) Zheng Shuang?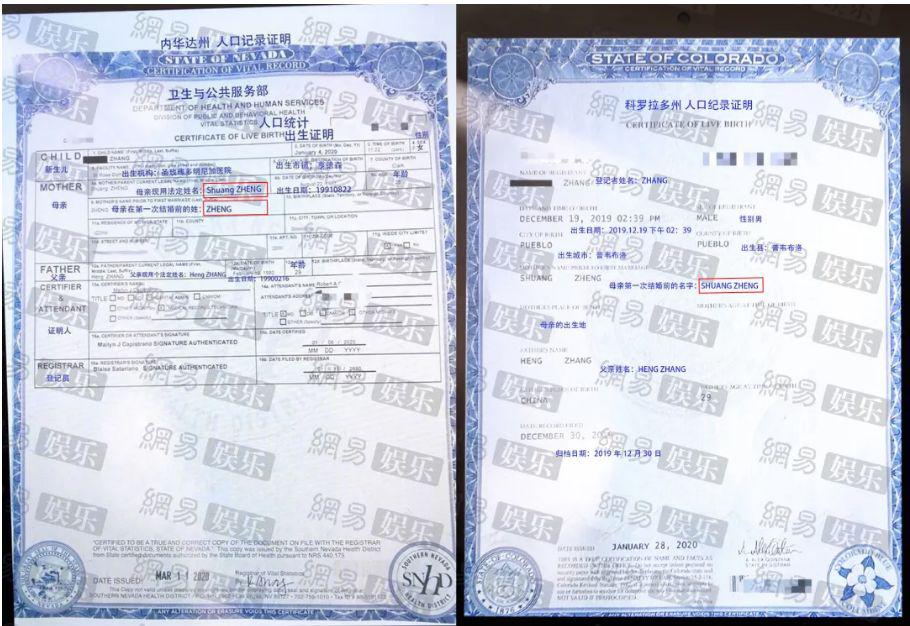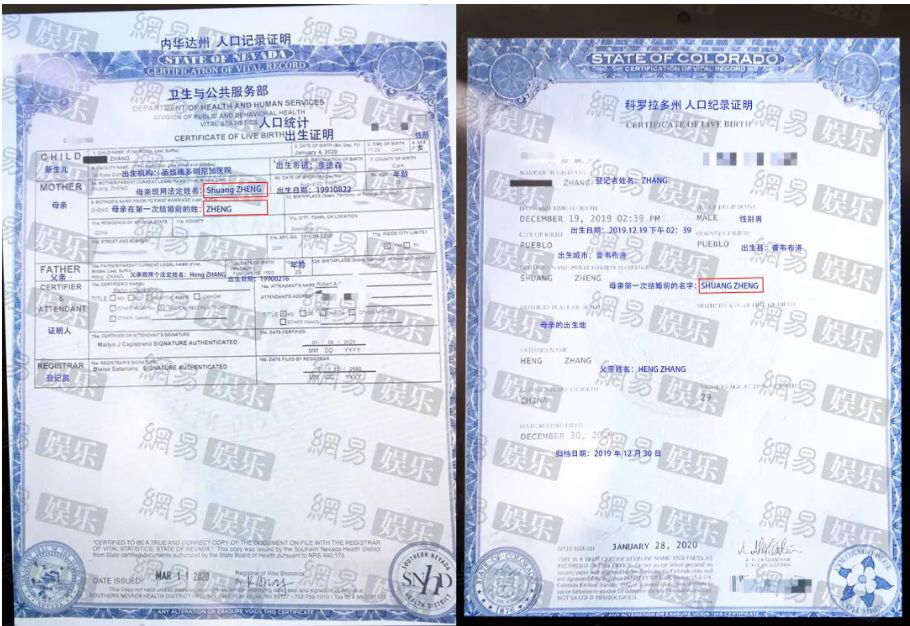 As a result, everyone understood that the two children belonged to Zhang Heng and Zheng Shuang. However, since Zheng Shuang has been active in front of TV screens for more than a year, and no one has ever seen her pregnant, it is impossible for her to give birth to the baby. So the result is straight to two words: surrogacy! This is what everyone said: Borrowing a child through the belly!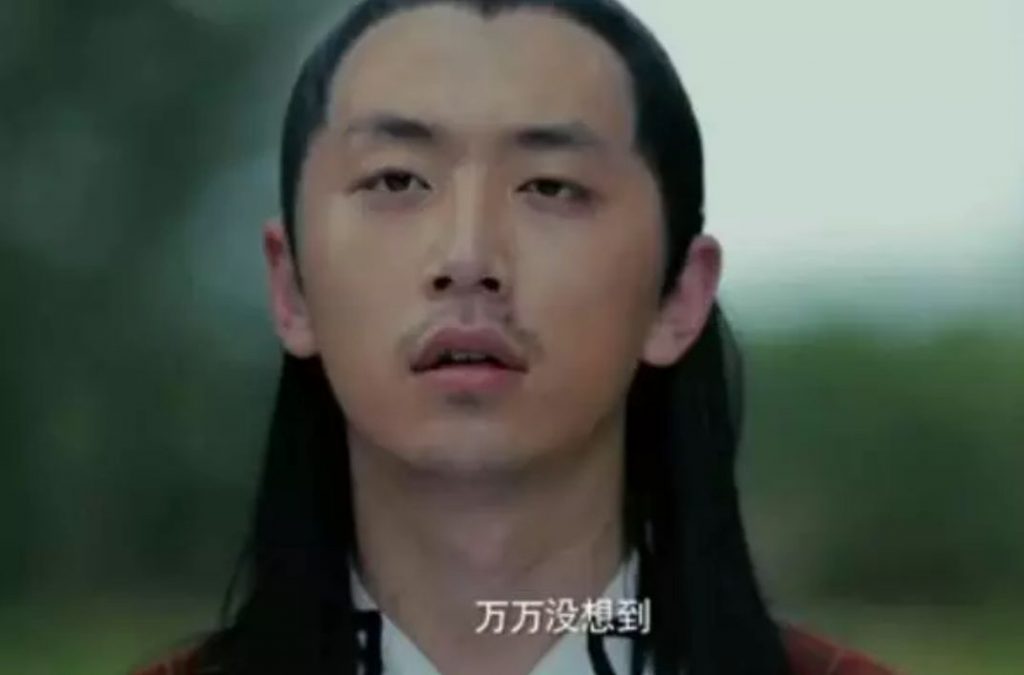 Just when everyone was surprised to eat melons, discussing the legality and morality of surrogacy, the third shocking melon appeared, and it was this melon that gave Zheng Shuang no chance to stand up. Zhang Hengfang provided the recordings of a conversation between Zhang Heng's parents and Zheng Shuang's parents and Zheng Shuang. This time, the dialogue between the two sides showed the ugly human nature and also pushed Zheng Shuang to the forefront. (The following is the text version of the dialogue recording)


Let's not talk about how Zhang Heng deliberately talked to Zheng Shuang's side. The recording... Based on the whole conversation that made people think about it, we can find that Zheng Shuang's parents and Zheng Shuang are full of life-consciousness in their conversations with each other Contempt and contempt. The whole conversation was full of words such as "Kill it, I'm so bored, can't afford it, give it away, find someone to adopt..." and so on. Are two innocent little lives going to pay for the impulse of adults?
What's even more irritating is that Zheng Shuang, who keeps saying that she can't afford to raise two children, posted photos of her luxury house on her social media account two days ago. It is reported that this sky villa in Shanghai has a market value of 150 million yuan. A mansion with a market value of more than 100 million yuan and 630 square meters (6780 square feet) can not accommodate two of his own children (the children were born by surrogacy with the eggs provided by Zheng Shuang and the sperm provided by Zhang Heng).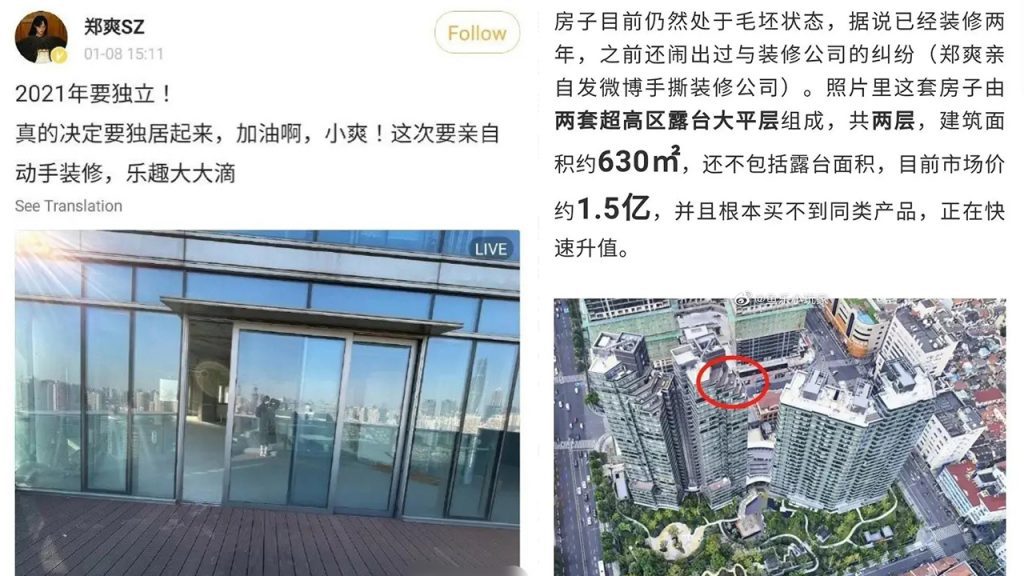 Came to an end, Zheng Shuang got married and divorced again. Zheng Shuang got pregnant and abandoned it again. The beginning of 2021 is so amazing.
Everyone knows that surrogacy has violated the moral bottom line and violated Chinese laws. And the behavior of abandoning support is inhumane, sad, shameful and hateful behavior. Don't you feel the pain of pregnancy in October, you can ignore the two young lives so much, don't you have nothing to do with your own flesh and blood even if you didn't produce it yourself? Zheng Shuang's behavior can be described as: is it tolerable or unbearable! ! !
Zheng Shuang soon came from all walks of life, and people at different levels scolded. Soon, CCTV News also launched a fierce attack on Zheng Shuang's actions.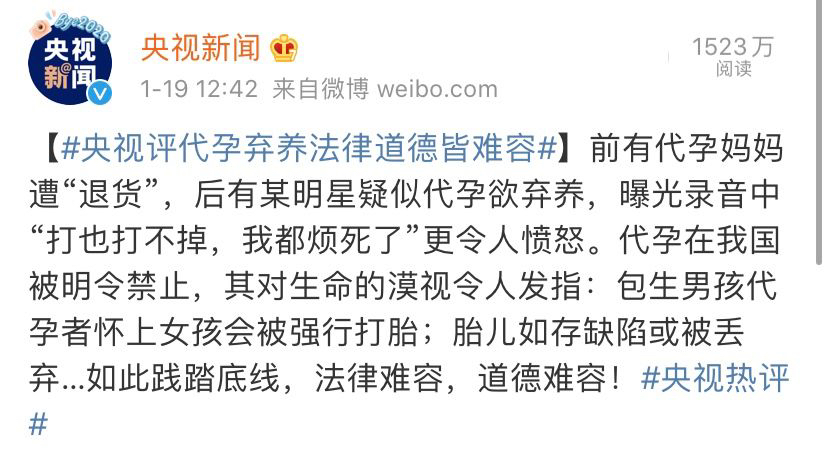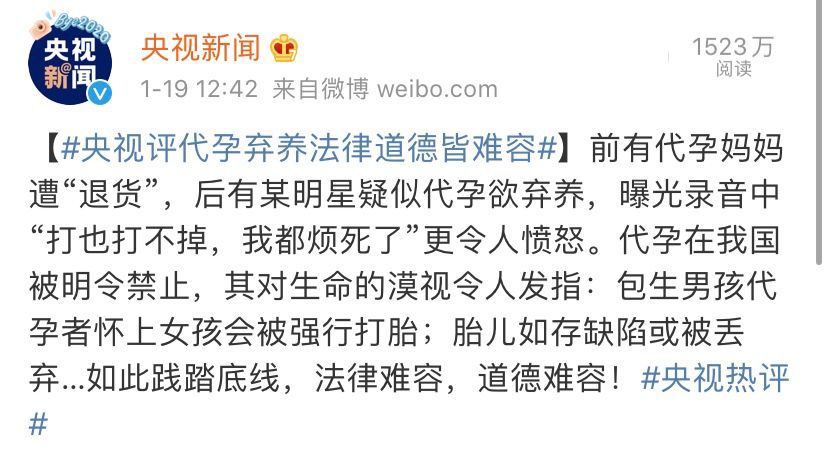 At the moment when public opinion was in an uproar, Zheng Shuang finally responded. But we can't see Zheng Shuang's apologies and regrets between the lines. The whole text does not mention the word "child". The fact that a person's human nature can be so inferior is also a surprise to many people.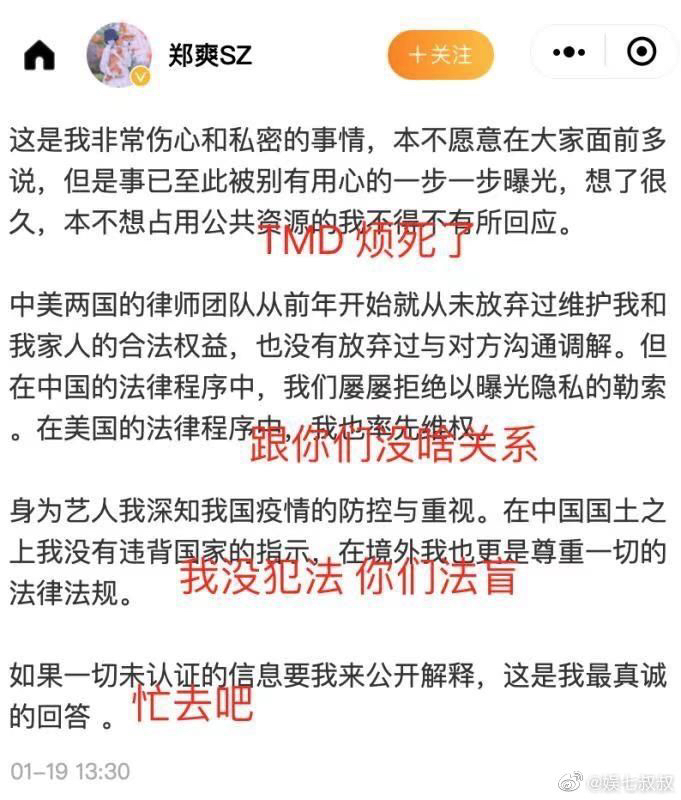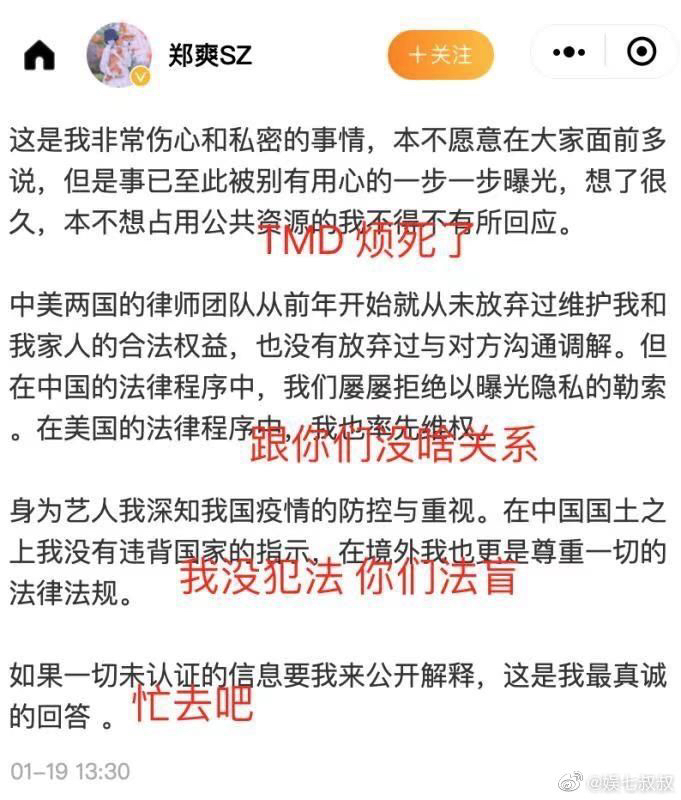 In the case of Zheng Shuang's surrogacy and abandonment, we, as people who eat melon, are at most a little angry. PRADA, as an international first-line luxury brand, has suffered a big loss.
According to the survey, from January to November 2020, Zheng Shuang has been searched 98 times, ranking first among female celebrities. And such a topical actress must be the object of competition among major brands. In today's era, the topic level is equal to the flow, and the flow is equal to the money. Such a big flow Zheng Shuang, according to common sense, will bring good publicity effects and generous benefits to her endorsement brand. But who knows that Zheng Shuang became the spokesperson of PRADA in the official announcement. Within a week, Zheng Shuang's party made an irreparable fault, which caused the stock price of PRADA to plummet. I believe that the hearts of shareholders have been chilled.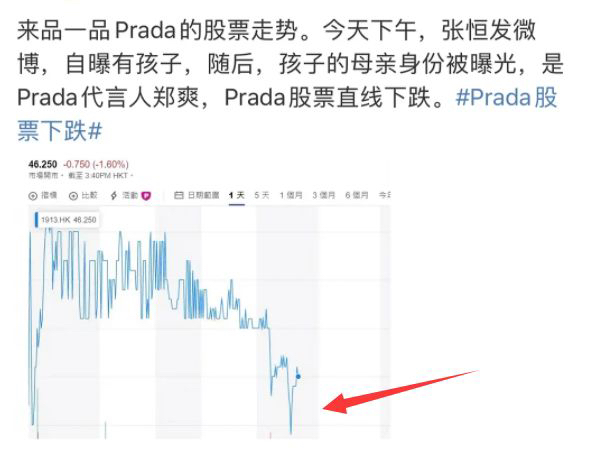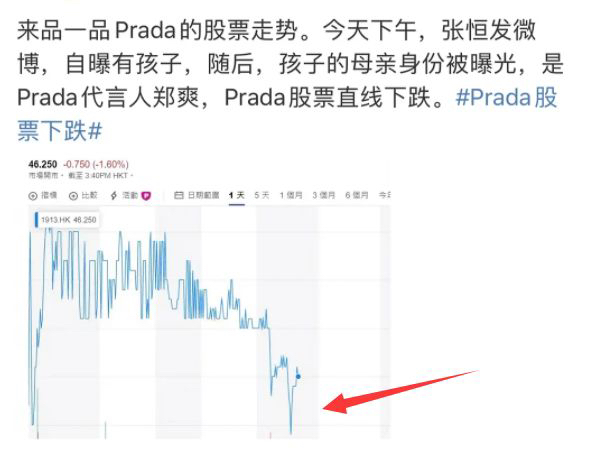 In fact, finding a spokesperson for a brand is a gamble. After all, when the endorsement star overturned, the brand side suffered countless examples.
Now it seems that PRADA's finding Zheng Shuang's contemporary spokesperson is a gamble, but unfortunately, it... lost the bet.